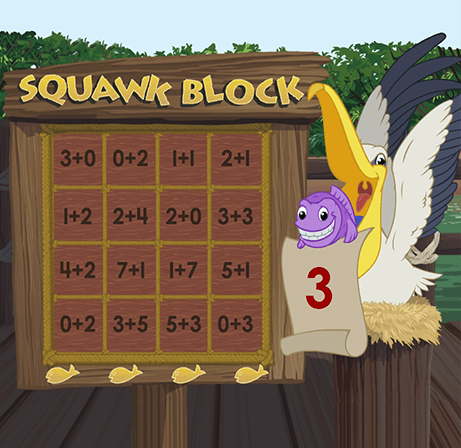 The Math Curriculum Includes:
Recognizing and counting numbers 1–120

The base ten system

Place value

Addition and subtraction

Names and attributes of 2D and 3D shapes

Length, time, and money measurement
ABCmouse.com teaches numbers,addition and subtraction, shapes, patterns,measurements, and more! Our gamesand creative activities make math funwhile giving young learners the practice theyneed to build a strong foundation for success.
With ABCmouse.com's Math curriculum, children first learn the names and symbols for each number, and then begin to learn how to relate those numbers to the quantities they represent. With hundreds of games, books, songs, puzzles, and art activities, your child will gain valuable experience with every important mathematical concept in a fun and interactive environment.
The ABCmouse.com math program also helps teach children to identify simple shapes and learn the important characteristics of each one. Children will also learn to recognize basic patterns, which will give them a big boost toward learning many branches of mathematics, such as counting and algebra.