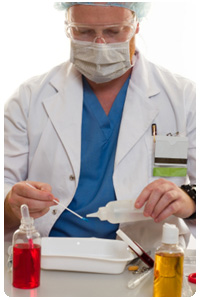 About the course:
If you're interested in working in one of the most important and exciting areas of law, this course will provide you with the background information you'll need to get started.
You'll learn basic principles of the law as it deals with the gathering, preparation, and presentation of evidence in both civil and criminal cases.
You will learn what evidence is and how its use has changed and evolved over the years into an intricate system which tries to protect everyone's rights while still searching for the proper and fair outcome in each case.
The course will deal with the methods of gathering evidence for use in a trial, including the use of investigators, depositions, subpoenas, and interrogatories.
It will also deal with the preparation of this evidence for use in trial by making sure it is relevant to the case at hand and admissible under such rules as the hearsay rule and the provisions of the Constitution.

The final aspect of the course deals with how the evidence is actually presented to a judge or a jury. This includes the order of calling witnesses, the use of experts, the making of opening and closing arguments, and the various other trial strategies involved in winning a trial.
The differences between civil and criminal law cases are emphasized, and numerous examples are given from actual cases tried by the instructor and others.