The advent of Covid 19 has caused a ripple effect in most sectors of the economy across the World and disrupted learning. This has led to the closure of schools following the containment measures to control the virus's spread.
Research conducted by UNICEF indicates that schools' closure has affected at least 188 Nations across the World, which has paralyzed approximately 61.6 percent of the World's student population.
According to the report, the containment measures rolled out by the World Health Organization (WHO) has affected over 1 billion schools. This has unearthed learning inequalities in schools where students from disadvantaged family backgrounds do not have access to IT infrastructure to carry on with online learning.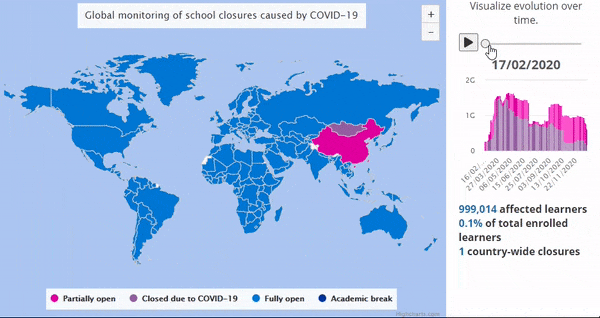 The pandemic has had a devastating impact on the normal school calendar, keeping a total of 1.3 billion students away from school as one of the containment measures to keep them safe. Despite various Nations coming up with mitigation measures to facilitate remote learning, the efforts' success hangs in the balance due to an acute shortage of facilities to address the existing gaps.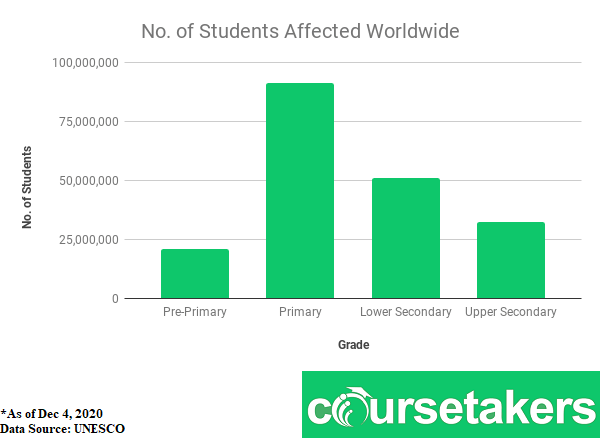 The Most Affected Country in Education Sector
It is Panama, where the schools had to remain closed for a total of 295 days.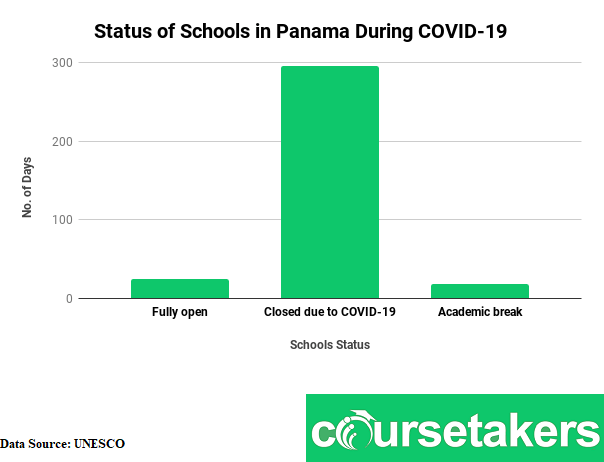 20 Countries with the Most Impact on Education Sector
Here is a chart depicting 20 most affected countries during the Covid-19 crisis, with the longest duration of school closures.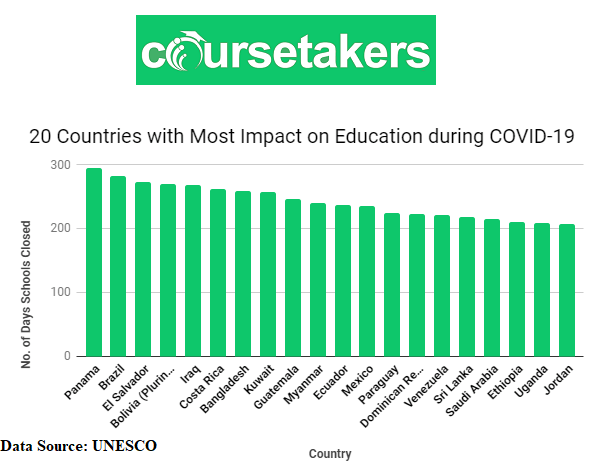 20 Countries with the LEAST Impact on Education Sector
The following chart shows you the 20 countries which experienced the least impact of covid-19 on their schools and education sector, with the least duration of school closures.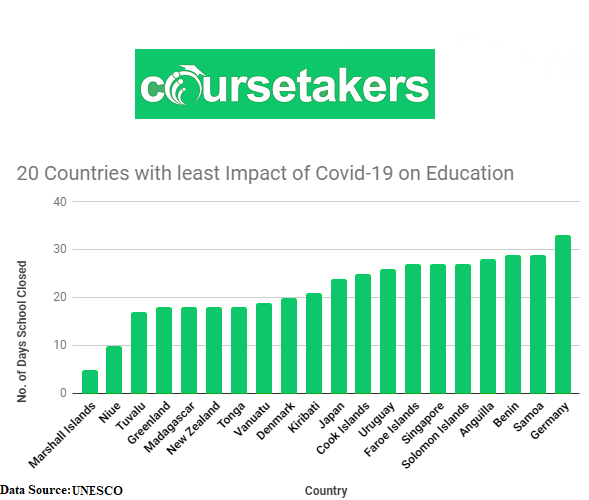 Covid-19 Impact on Poverty & its relation with Education
The education sector faces a litmus test to balance learning and the economic recession that has affected guardians and parents. A World Bank report on the social-economic impact of covid 19 among households across the World indicates that about 180 million people across the world are likely to slide into poverty in 2020 if no proper economic recovery programs are rolled out to caution them from a potential financial crisis.
However, this is contrary to an earlier report, which had predicted that around 71 million people were likely to be pushed into extreme poverty due to the effects of covid 19. Most people under this category earn slightly below $ 1.90 per day. Should the downwards trend in projection continue, the number is projected to increase exponentially over time.
The report cited a lack of social protection may severely impact the lives of low-income earners. Coupled by a harsh economic situation attributed to massive layoffs and dwindling economic fortunes among most households due to loss of income, the education sector seems to be staring at a crisis since guardians and parents may not afford the cost of taking their children back to school. In the long run, the majority of learners sliding below the poverty line may never resume their studies.
Covid-19 Impact on Jobs & its relation with Education
In another report compiled by the United Nations, over 400 million full-time jobs were lost during the second quarter of 2020. This is a sharp increase in job loss to a record of 305 million jobs. Data from an integrated Household survey conducted in 2020 further cited that the second wave of Covid 19 and the tightening of restriction measures significantly slowed down the recovery process.
Hardly hit by the economic meltdown are employees in the informal sector who lack appropriate social welfare protection. Like other countries across the world grapple with the effect of Covid 19, the US is no exception. With reduced working hours dropping down to 18.3 %, the pandemic paints a gloomy picture in the ever-dwindling economic environment.
Problems with Online Learning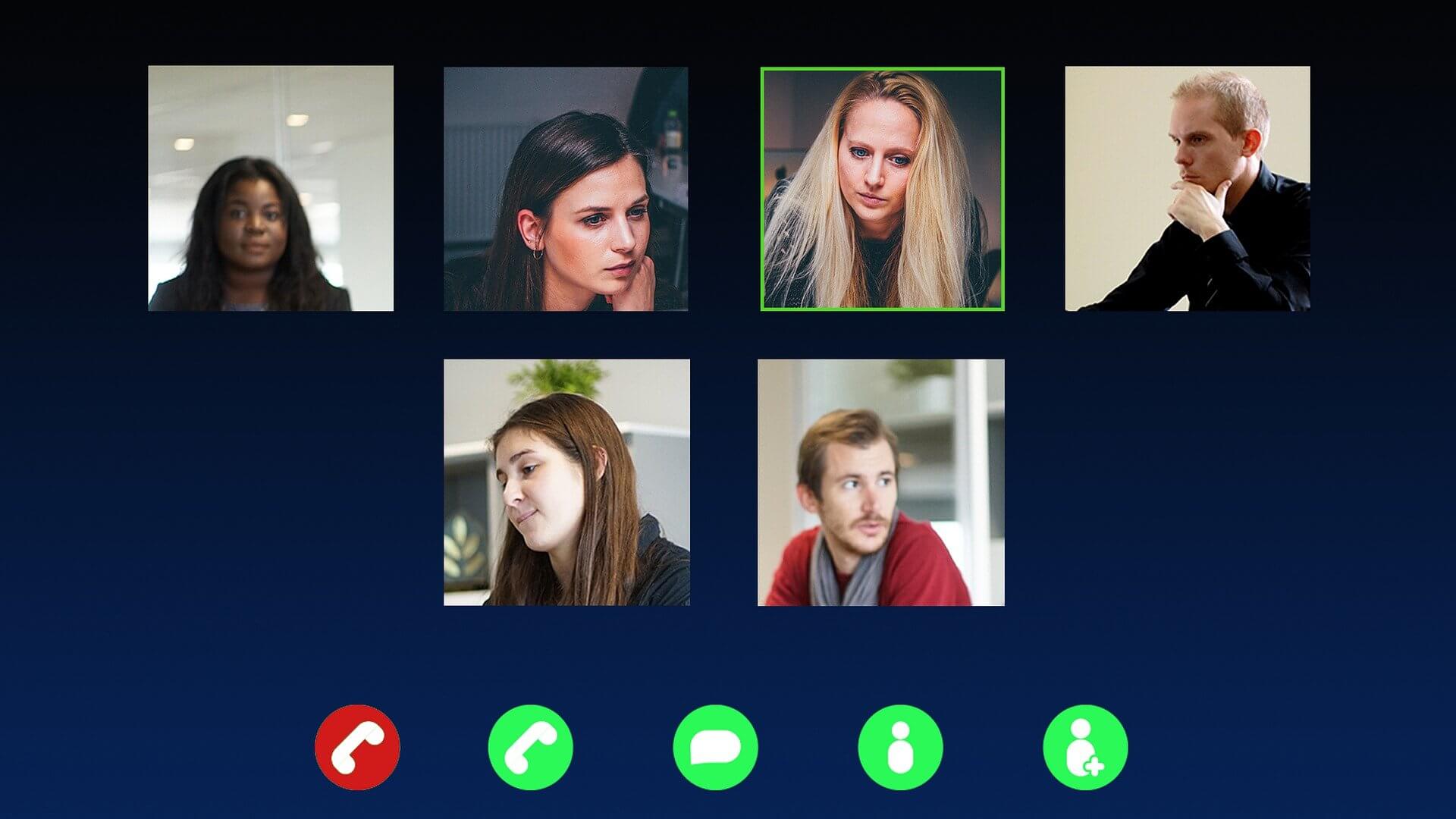 Though some institutions have rolled out online learning for their students, the system has greatly compromised education quality. This is because it is not easy to administer and monitor students during exams.
Here are some issues when it comes to online education as the only medium of instruction for schools and colleges:
Login details can easily be shared with other individuals who can easily access online platforms and take the exams on students' behalf.

Most students may graduate without fully being prepared to face the competitive job market in the long run.

Eventually, the job market is likely to miss the important skills needed for the job market.

Online learning is associated with social disruptions and less attention span. Students are likely to divert to focusing on other things than learning.

As a result, most are likely to record poor grades in their final exams.
Though online learning is an effective alternative learning system, the entire process may be weakened, especially in cases where learning instructors are unable to administer learning virtually. Covid-19 threatens to cripple the progress made in churning out credible graduates who are ready for the job market.
Active learning has been researched to prove more effective than virtual learning in terms of student performance in Science, Engineering and Mathematics.
However, no matter how effective an online instructor can be in administering online learning, lack of physical interaction and teamwork adversely affect an online learning process's general outcome.
The physical interaction and connection between students and teachers make it easier for teachers to understand their students' strengths and weaknesses, thereby working extra hard to improve. Besides, the quality of online learning has been questioned in most quarters, with many students in various countries requesting refunds. This is attributed to credibility and lack of effectiveness in administering online learning.
Though in some cases where students hire other individuals to help them in handling their tests, the final course outcome may not reflect the true picture of a graduate. Eventually, it would not reflect on work should they get hired, which may have serious implications on future careers and the job market.
Therefore, it is necessary to come up with a better Technological approach that guarantees quality education rather than the quest to complete syllabus through whatever means and release graduates to the job market.
Through an online publication dubbed covid 19 ultimate impacts on online learning, online learning continues to face strong opposition among students across the World, with questions emerging about whether online learning is effective enough.
Some students have gone as far as requesting refunds for the fees paid to facilitate online learning in extreme circumstances. Many students in the United States argue that the quality of education they are getting through online learning does not value their money.
In other words, some students are feeling short-changed because they are paying the normal fee charged by various institutions, yet they are not getting value for their money. The skewed online learning process, inefficiencies in tutor-student interaction, and lack of effective IT infrastructure are the main challenges dogging online learning.
Through a public viewpoint survey conducted by Strada, an Education Network in the United States, online learning continues to be embraced across the Nation with some citizens remaining sceptical about the fate of the education sector due to the effects of covid 19.
Online learning is only effective in supplementing lectures. Online tutors can give students access to various online learning tools to facilitate discussion. The approach is effective in helping students access more knowledge about a particular subject matter.
Transferring the entire learning process to online platforms can threaten a perfect learning process leading to mass failure and even churning out less skilled labour force into the job market. This is poor output from respective employees and job losses due to a lack of required skills despite having undergone training.
The quality of the internet, poor sound quality, poor internet connectivity, lack of seriousness among learners, and poor engagement, especially between teachers and young learners who require special attention to concentrate, are major flaws that hinder effective learning execution among most teachers. The experience can be frustrating, especially in handling young learners who might hardly concentrate through virtual learning.
The disparity in access to IT infrastructure for Online Learning
Discrepancies in access to technology among most households remain a major challenge across the World. This has resulted in inequality in administering online learning. Access to IT infrastructure especially among rural setups and poor households has widened the gap in equal access to education.
Though online learning is a reprieve for many students who believe it is the best alternative to traditional learning, gaps in social class have posed a major challenge in ensuring a level playground for all the students. The cost of data and poor internet connectivity may also pose a serious challenge in rolling out an effective e-learning process.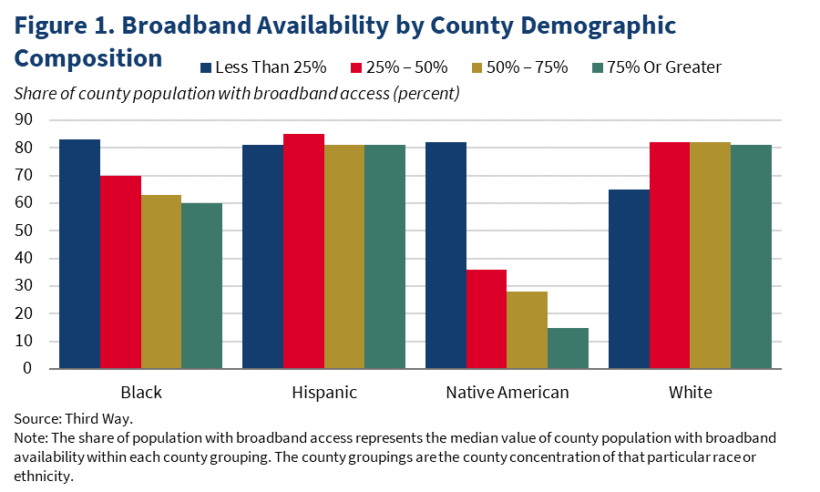 E-learning may be challenging among most households making it difficult to have a level playground for executing online learning. The effect of covid 19 has unearthed wide inequalities in the education sector across various nations.
Should the prevailing Health crisis posed by covid 19 persist, education stakeholders may be forced to go back to the drawing board and formulate measures to strengthen alternative learning systems? The need to invest more in effective technological infrastructure across various institutions is necessary to bolster gains in adopting online learning by most nations. Data from the economic policy institute indicate that students from poor families are likely to be disadvantaged in accessing online learning.
Future of Education Sector: Blended Mode of Learning
While online education may replace campus-based learning, it misses out on important facets of learning, requiring learners to learn social skills, leadership skills and problem-solving capabilities. A shift in paradigm in the education sector from physical classrooms to virtual learning poses a challenge in most developing countries.
Be it as it may, most institutions worldwide are adopting a blended or Hybrid learning model that combines both tradition and online interaction in administering education. In most cases, students and learners adopt both virtual and physical interaction to tackle various learning areas. Though regarded as effective in learning, the approach is limited to students who can afford the cost of online education.
With the biting effect of covid 19 that has led to mass layoffs, most households may not afford the required technological infrastructure to facilitate online learning. This poses an extreme challenge to a large number of students who have been forced to stay home in a bid to control the spread of covid 19.
The flip side
On the flip side, the advent of covid 19 vaccine and strict containment measures have not only given a sigh of relief to the education sector but also helped alleviate the suffering that the virus has subjected students and parents. Most learning institutions across the world are gradually resuming with hopes that the situation may resume normalcy with time.
Schools are slowly having one-on-one classes and following WHO regulations such as social distancing, wearing of face mask, having sanitization points in the school facilities.
Conclusion
Though online learning is a perfect alternative to keeping on track with the syllabus, posting impressive results requires close monitoring and serious attention that may be difficult to enforce since the teacher and the student are wide apart. Physical interaction is associated with some level of seriousness, thereby impacting positively on students' general performance. However, introducing monitoring of students by parents or tutors during online sessions can help improve the interaction online.
The advent of covid 19 seems to have thrown a spanner in education stakeholders' works to roll out better Technological infrastructure to strengthen e-learning. A blended approach is perfect in addressing the disconnect that may be envisaged through lack of physical interaction in learning. The system can positively transform online learning and make it more relevant.